Assessment of University Preparedness For Physical Academic Resumption in The Era Of Covıd-19 in Nigeria: A Case Study of Al Hikmah University Ilorin
Keywords:
Covid-19, epidemic preparedness, assessment of university, management, Nigeria
Abstract
The world is currently still grappling with a pandemic the magnitude of which exceeds that of Ebola, Middle East Respiratory Syndrome (MERS) and Severe Acute Respiratory Syndrome combined. First detected in China's Hubei Province in late December 2019, novel coronavirus 2019 (COVID-19) has since spread to all the countries of the world and was declared a global pandemic on 11th March 2020 by the World Health Organization. The COVID-19 pandemic and the measures being put in place to prevent and contain it is impacting on individuals, families, and societies around the world and on every sector in an unprecedented manner. After a long period of shutdown, Nigerian Government now considers reopening of all schools nationwide. While state and private University had reopening in phases, Federal Universities in Nigeria are in process of formal opening of all the schools. There are uncertainties on the preparedness of the academic institution towards the pandemic. It is in keeping with the agitation in mind that several questions on the level of preparedness of academic institution for epidemic especially on the present pandemic have risen. This study seeks to access the mechanisms put in place to forestall large scale outbreak of COVID 19 in an academic institution to prevent uninterrupted academic activates. Therfore, The study was cross sectional explorative and descriptive analytical in design using qualitative methods of data collection was adopted. The study population were the institutional with students, staff and stallholders involved inn COVID 19 management. It was cross sectional study conducted among member of academic and nonacademic staff involved in institutional management for epidemic preparedness and control. Both quantitative and qualitative (key informant interview) method of data collection was adopted. The outcome of the study will benefit not only individual student and parents, but the   management of Universities and government at large in prevention of second wave of Covid-19 outbreak.
References
Adegboye, O. A., Adekunle, A. I., & Gayawan, E. (2020). Early transmission dynamics of novel coronavirus (COVID-19) in Nigeria. International Journal of Environmental Research and Public Health, 17(9), 3054.
Adeiza, S., Shuaibu, G. M., Abdulraheem, U., & Shuaibu, A. B. (2020). COVID-19 in a Nigerian university: Modelling the Spread of SAR=]S-CoV-2 on an average university Campus. Microbes and Infectious Diseases, 1(3), 140-152.
Cheng, S. Y., Wang, C. J., Shen, A. C. T., & Chang, S. C. (2020). How to safely reopen colleges and universities during COVID-19: experiences from Taiwan. Annals of internal medicine, 173(8), 638-641.
Creswell, J. W. (2009). Research design: Qualitative, quantitative, and mixed methods approaches. (Third Edit.). California: Sage Pub.
Creswell, J.W. ve Plano Clark, V.L. (2011). Designing and conducting mixed methods research. Sage Pub.
Federal Ministry of Education. (2020). Guidelines for schools and learning facilities reopening after covid-19 pandemic closures.
Germann, T. C., Smith, M. Z., Dauelsberg, L. R., Fairchild, G., Turton, T. L., Gorris, M. E., & Del Valle, S. Y. (2022). Assessing K-12 School Reopenings Under Different COVID-19 Spread Scenarios–United States, School Year 2020/21: A Retrospective Modeling Study. Epidemics, 100632.
GloEpid (2020). Methods of combating epidemic diseases Available at: https://gloepid.org. Accessed Sep 27, 2020.
Lawal, B. K., Haruna, A., Kurfi, F. S., & David, K. B. (2020). COVID-19 pandemic and pharmacy education in a developing country: A case study from Nigeria. Pharmacy Education, 20(2), 15-16.
Lopman, B., Liu, C. Y., Le Guillou, A., Handel, A., Lash, T. L., Isakov, A. P., & Jenness, S. M. (2020). A model of COVID-19 transmission and control on university campuses. MedRxiv.
Miles M.B., & Huberman A.M. (1994). Qualitatie data analysis: a sourcebook of new methods. Beverly Hills: Sage
Peng, Z., & Jimenez, J. L. (2021). Exhaled CO2 as a COVID-19 infection risk proxy for different indoor environments and activities. Environmental Science & Technology Letters, 8(5), 392-397.
Samuel M. (2020). A model of COVID-19 transmission and control on university campuses. medRxiv preprint doi: Available at https://doi.org/10.1101/2020.06.23.20138677.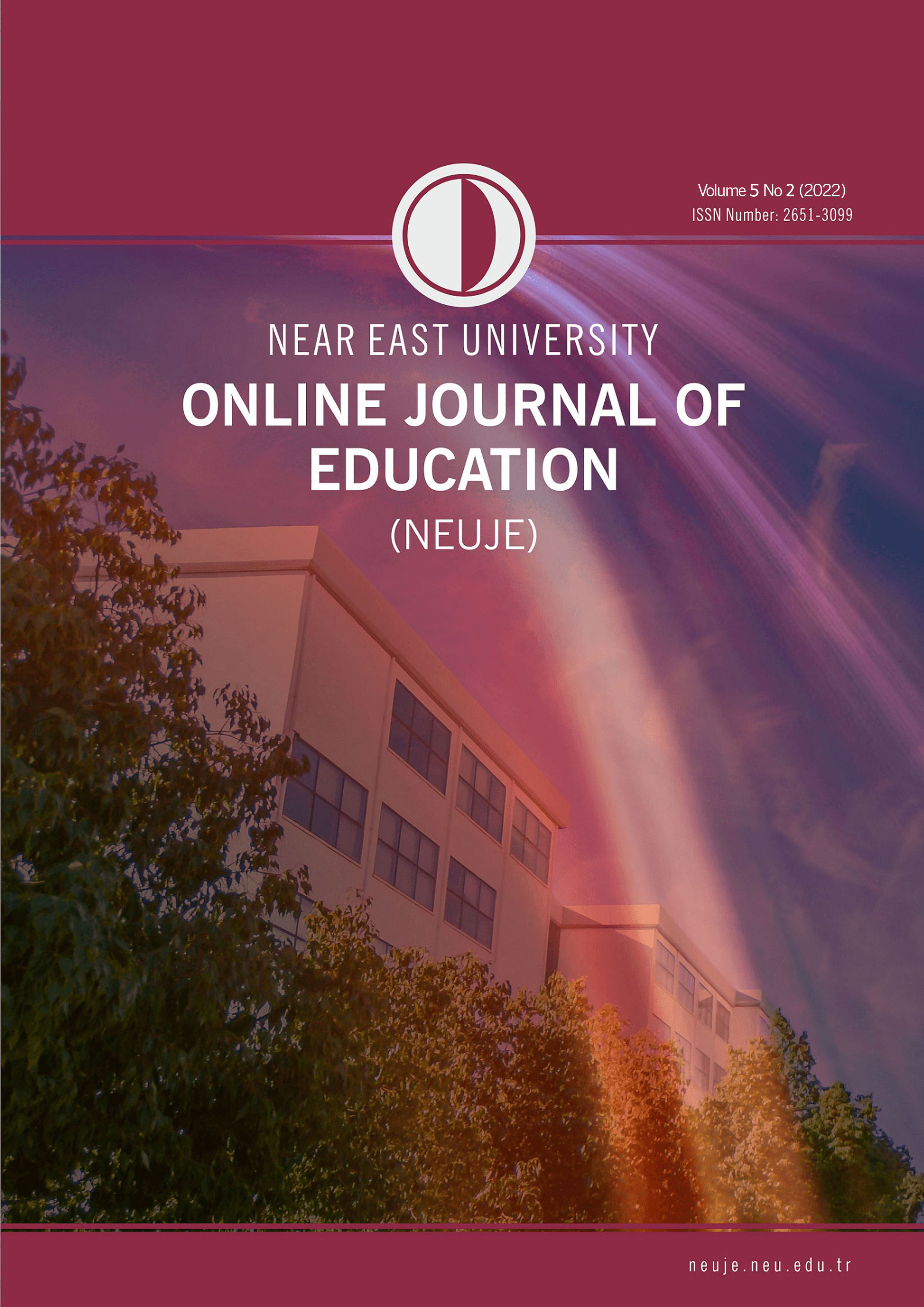 How to Cite
Saka, J. M., & Adeyemi, B. A. (2022). Assessment of University Preparedness For Physical Academic Resumption in The Era Of Covıd-19 in Nigeria: A Case Study of Al Hikmah University Ilorin. Near East University Online Journal of Education, 5(2), 62–69. https://doi.org/10.32955/neuje.v5i2.344
License
Authors who publish with this journal agree to the following terms: