The Examination of Poverty Effect on Student Performance in Low-Income Countries
Keywords:
poverty, low-income, inadequate, education, student performance
Abstract
Education is generally understood to have a crucial part in decreasing poverty and is allied with improvement results such as enhancing productivity. There's broad recognition that it is central to breaking through the generational connection of poverty. Academic achievement can be anticipated by socio-economic status. This study argues that the procedures by which education affects poverty are inadequately agreed upon, especially concerning intergenerational poverty connections. This research will be conducted to examine the effects of the low-economic status of parents as a factor in the academic output of school-going children in low-income countries. A qualitative research methodology has been used, and an open-ended questionnaire was distributed for the collection of data. Participants of the study, teachers, guidance and administrators were selected randomly in the four countries Sierra Leone, Liberia, Somalia, and Afghanistan.  The result of the study students raised in low-income countries is more likely to experience cognitive lacks due to substantial changes in their physiological behavior in areas related to memory and emotion. Low income makes it difficult for parents to buy educational tools and books to help their academic achievement for their children, thereby triggering the children to have a lesser vocabulary and a more focused speech. Developmental delays are dominant for students raised in low-income countries as opposed to those raised in affluent homes. Low performance of students when asked to show their knowledge, behavioral problems in the classroom, concentration problems, low academic achievement, and emotional problems are also viewed more frequently in those students who have been raised in a lower socio-economic home.
References
Apple, M. & Zenk, C, (1996). American realities: Poverty, economy, and education. Cultural Politics and Education, 68-90.
Åkerlind, G., Bowden, J., & Green, P. (2005). Chapter 7 Learning To Do Phenomenography: A Reflective Discussion. Doing Developmental Phenomenography, 74-100.
Engle, P. L., & Black, M. M. (2008). The effect of poverty on child development and educational outcomes. Annals of the New York Academy of Sciences, 1136(1), 243-256.
Esposito, C. (1999). Learning in urban blight: School climate and its effect on the school performance of urban, minority, low-income children. School Psychology Review, 28(3), 365-377.
Godah, M. W., Beydoun, Z., Abdul-Khalek, R. A., Safieddine, B., Khamis, A. M., & Abdulrahim, S. (2021). Maternal education and low birth weight in low-and middle-income countries: systematic review and Meta-analysis. Maternal and Child Health Journal, 25(8), 1305-1315.
Halle, T. G., Kurtz-Costes, B., & Mahoney, J. L. (1997). Family influences on school achievement in low-income, African American children. Journal of educational psychology, 89(3), 527.
Hassan, O. R., & Rasiah, R. (2011). Poverty and student performance in Malaysia. Institutions and Economies, 61-76.
Jordan, K., David, R., Phillips, T., & Pellini, A. (2021). Education during the COVID-19: crisis Opportunities and constraints of using EdTech in low-income countries. Revista de Educación a Distancia (RED), 21(65).
Karim, D. N., Majid, A. H. A., Omar, K., & Aburumman, O. J. (2021). The mediating effect of interpersonal distrust on the relationship between perceived organizational politics and workplace ostracism in higher education institutions. Heliyon, 7(6), e07280.
Krashen, S. (2011). Protecting students against the effects of poverty: Libraries. New England Reading Association Journal, 46(2), 17.
Lacour, M., & Tissington, L. D. (2011). The effects of poverty on academic achievement. Educational Research and Reviews, 6(7), 522-527.
Ma, Y., & Bennett, D. (2021). The relationship between higher education students' perceived employability, academic engagement and stress among students in China. Education+ Training.
McKenzie, K. (2019). The Effects of Poverty on Academic Achievement. BU Journal of Graduate Studies in Education, 11(2), 21-26.
Peters, S. J. (2022). The challenges of achieving equity within public school gifted and talented programs. Gifted Child Quarterly, 66(2), 82-94.
Pillay, I. (2021). The impact of inequality and COVID-19 on education and career planning for South African children of rural and low-socioeconomic backgrounds. African Journal of Career Development, 3(1), 7.
Rose, P. M., & Dyer, C. (2008). Chronic poverty and education: a review of the literature. Chronic Poverty Research Centre Working Paper, (131).
Tikly, L., & Barrett, A. M. (2011). Social justice, capabilities and the quality of education in low income countries. International journal of educational development, 31(1), 3-14.
Tonioli, V. (2022). Tell Me: language education representations and family language policies in transnational Bangladeshi low socioeconomic status families living in Italy. International Journal of Multilingualism, 19(2), 269-287.
Unity, O., Osagiobare, O., & Edith, O. (2013). The influence of poverty on students' behavior and academic achievement. Educational Research International, 2(1), 151-160.
Van der Berg, S. (2008). Poverty and education. Education policy series, 10(28), 1-28.
Yıldırım, A. & Şimşek H. (2006). Sosyal Bilimlerde Nitel Araştırma Yöntemleri. Seçkin Yayıncılık.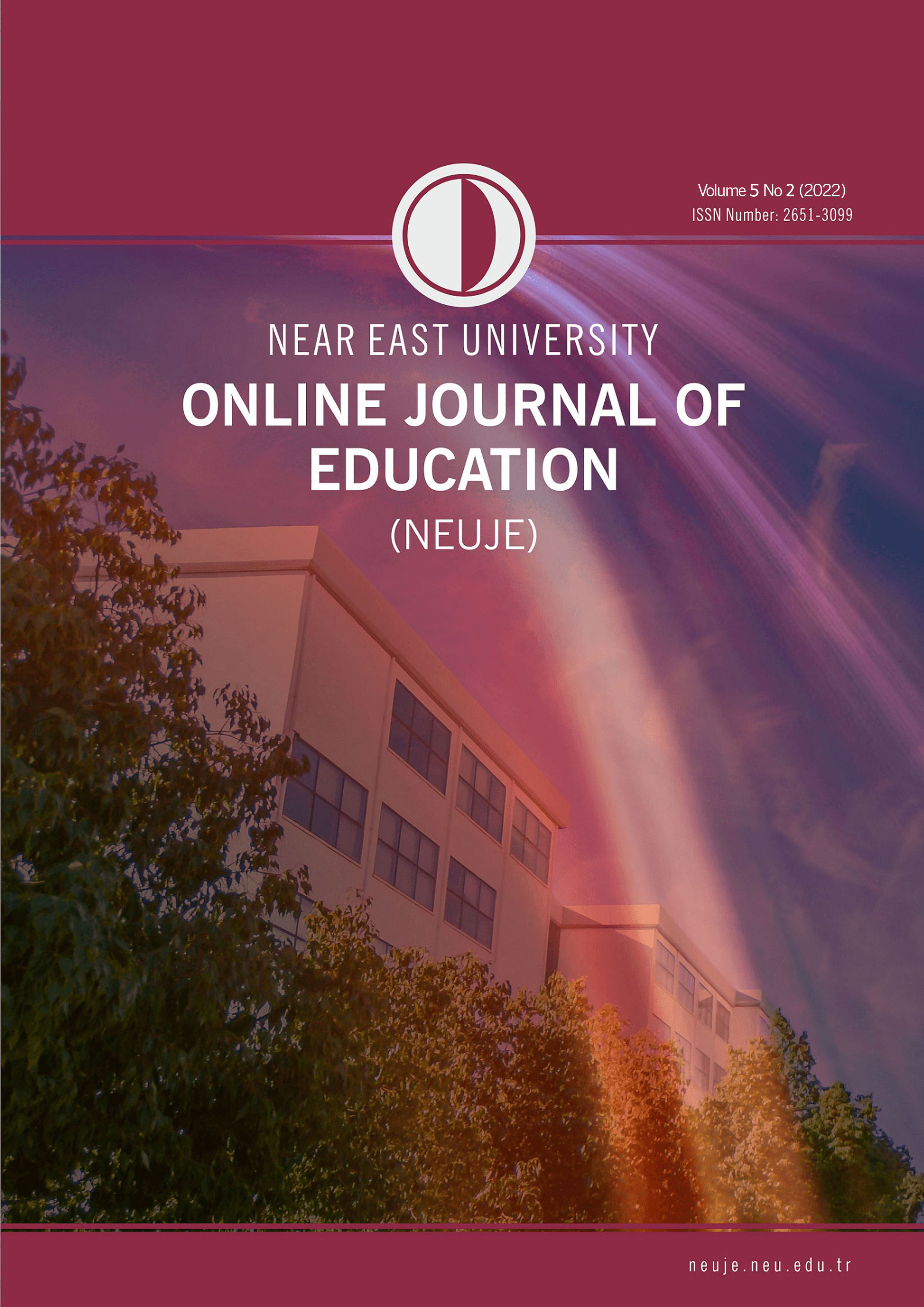 How to Cite
Cooper, J. J., & Miralay, F. (2022). The Examination of Poverty Effect on Student Performance in Low-Income Countries . Near East University Online Journal of Education, 5(2), 37–46. https://doi.org/10.32955/neuje.v5i2.632
License
Authors who publish with this journal agree to the following terms: