SECONDARY EDUCATION TEACHERS AND SCHOOL ADMINISTRATORS' VIEWS ON POSITIVE ORGANIZATIONAL CLIMATE
Burak Demir

Yücehan Yücesoy

Başak Bağlama

Mert Baştaş

Behçet Öznacar
Abstract
This study aims to determine the views of secondary education teachers and school administrators on
positive organizational climate. Case study which is one of the qualitative research methods was used
in the study. A total number of 15 participants (12 secondary education teachers and 3 school
administrators) constituted the study group of the research. A semi-structured interview form
developed by the researchers was used as the data collection tool and the obtained data were analyzed
with content analysis method. Results are presented with themes and frequencies in the tables. Results
are discussed with relevant literature and recommendations for further research and practices are
provided. It is expected that this study would shed light to further research and practices in terms of
creating a positive organizational climate in secondary education institutions.
Keywords: Organizational climate, secondary education teachers, school administrators, views.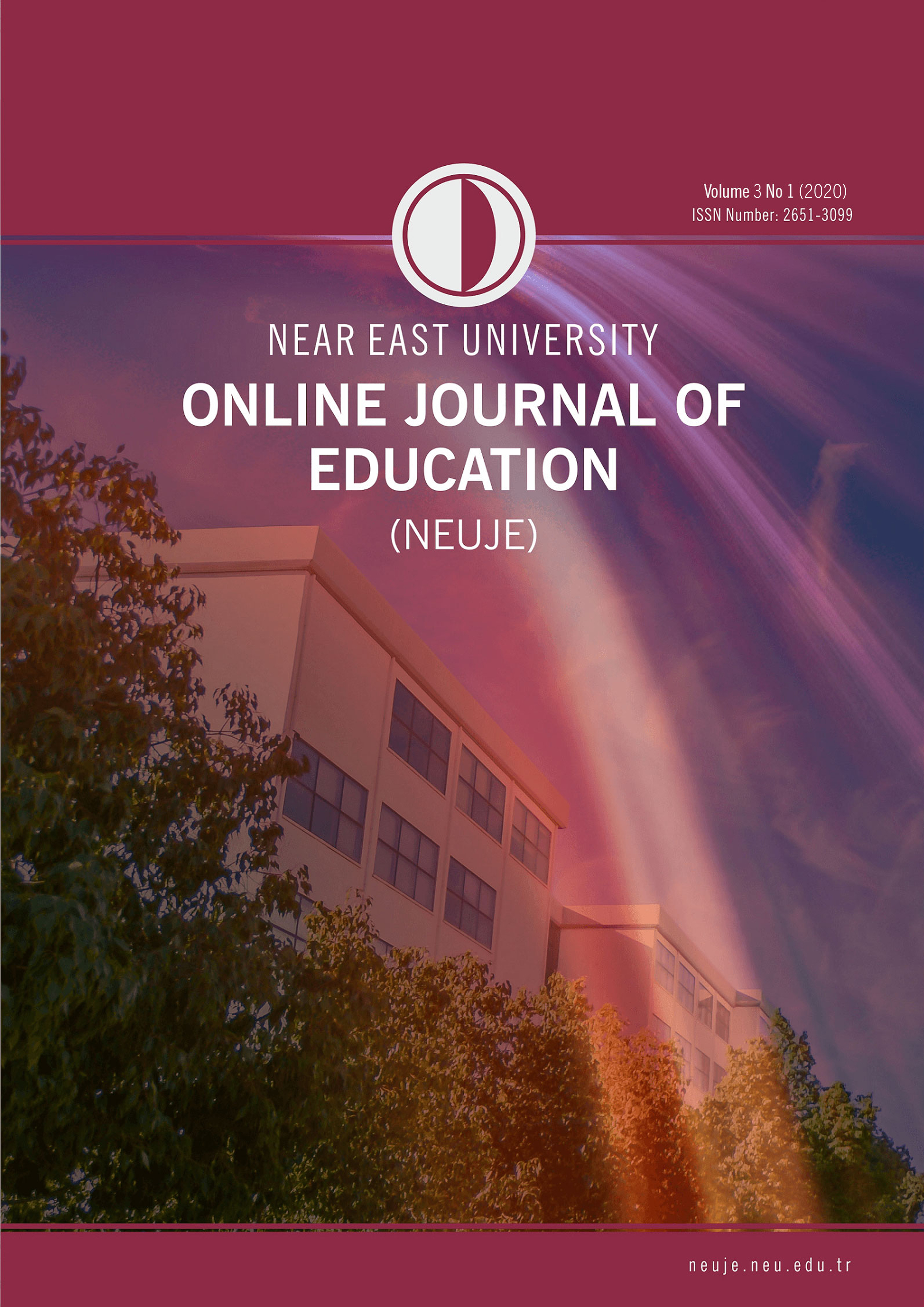 How to Cite
Demir, B., Yücesoy, Y., Bağlama, B., Baştaş, M., & Öznacar, B. (2020). SECONDARY EDUCATION TEACHERS AND SCHOOL ADMINISTRATORS' VIEWS ON POSITIVE ORGANIZATIONAL CLIMATE. Near East University Online Journal of Education, 3(1), 12-21. https://doi.org/10.32955/neuje.v3i1.188
Authors who publish with this journal agree to the following terms: