CONTENT ANALYSIS OF GUIDANCE AND PSYCHOLOGY - SPORTS AND RELATED ARTICLES
Engin Baysen

Philip Ezekiel Chall Dakwo

Near East University
Keywords:
education, psychology, guidance, sports performance
Abstract
This research was conducted following a qualitative content analysis of guidance and psychology; sports and related articles between 1937- 2017, with limitations medicine, psychology, health professions, social sciences, biology, engineering, agriculture, computer science etc. Scopus database was sorted to collect the data where 93 documents were got. This article focused guidance and psychology; sports and related areas. Answers were sort for distribution of the articles according by year, source, author, affiliation, country or territory, subject area, subject sample, method, statistics, and sub areas of guidance psychology. There was inconsistency in the incremental level of the articles in guidance psychology but a significance was recorded in 2015 and 2017.  The findings revealed until early 2000, most of the writers had one article or never at all. But this changed in the mid 2000 where medicine had the highest and more writers involved as the years passed till 2017. The findings also revealed that the qualitative research was used more than quantitative and mixed methods. The distribution of articles by the sub areas of guidance psychology revealed that human medicine and psychology had the most written articles, while health professions and social sciences followed in writers.
References
Bucher, C. A. (1972). Foundations of Physical Education... With 287 Illustrations. CV Mosby Company.
Britannica, E. (2009). Encyclopædia britannica. Chicago: Common Law.
Burt, R. S., Jannotta, J. E., & Mahoney, J. T. (1998). Personality correlates of structural holes. Social Networks, 20(1), 63-87
Jaiyeoba, A. O., & Ademola, A. I. (2014). Re-Engineering Tertiary Education (University) For Sustainable Development in Nigeria.
Long, J., & Sanderson, I. (2001). 12 The social benefits of sport. Sport in the city: The role of sport in economic and social regeneration, 187.
Rimm, S. B. (2008). Why bright kids get poor grades and what you can do about it: A six-step program for parents and teachers. Great Potential Press, Inc.
Wallhead, T., & O'sullivan, M. (2005). Sport education: Physical education for the new millennium? Physical Education and Sport Pedagogy, 10(2), 181-210.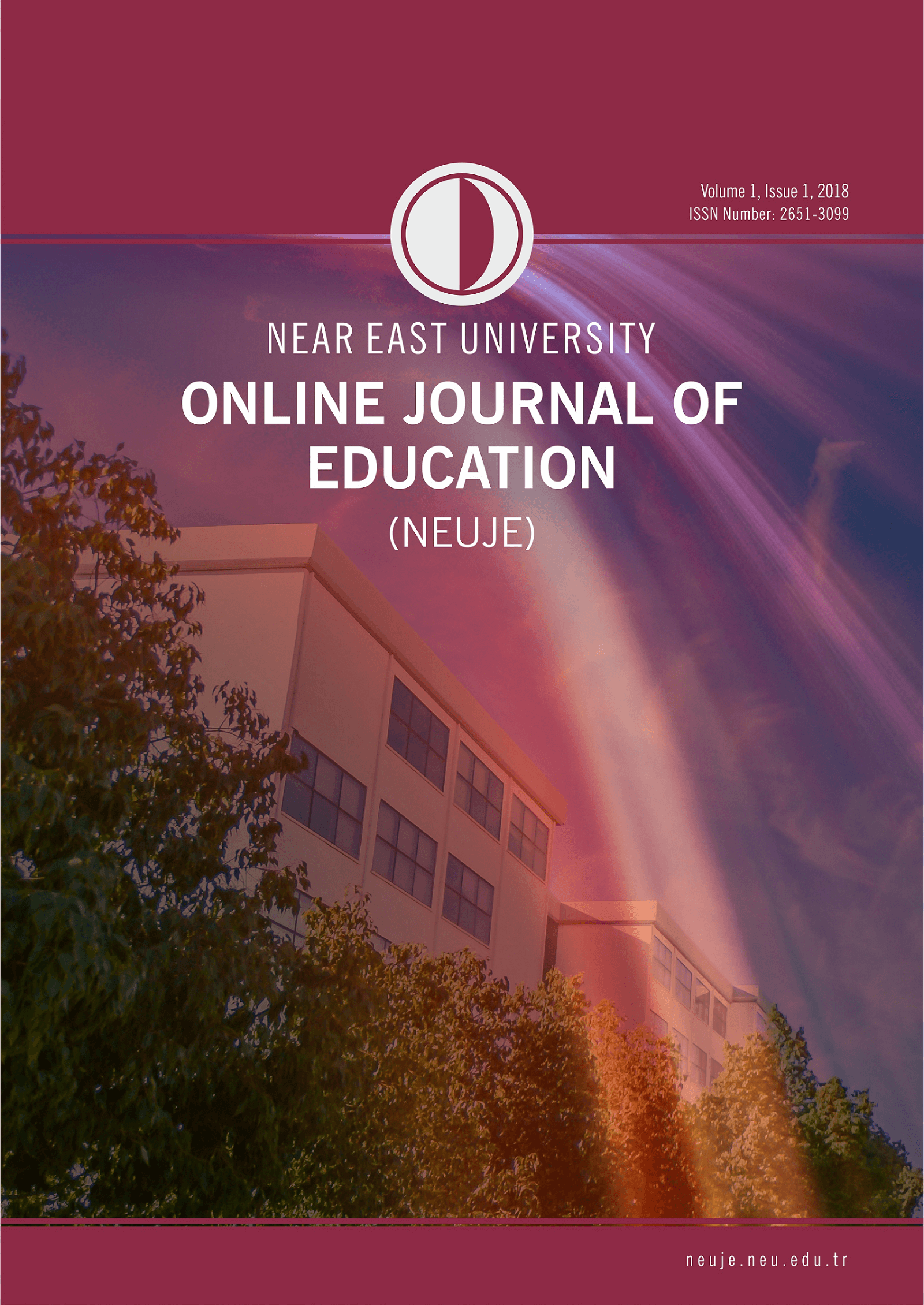 How to Cite
Baysen, E., & Chall Dakwo, P. (2018). CONTENT ANALYSIS OF GUIDANCE AND PSYCHOLOGY - SPORTS AND RELATED ARTICLES. Near East University Online Journal of Education, 1(1), 20-35. https://doi.org/10.32955/neuje.v1i1.53
Authors who publish with this journal agree to the following terms: