An Example for the Reuse of Historic Residential Buildings as Cafes: Zahra Street
Keywords:
historical buildings, British Period Houses, Adaptive reuse, Nicosia
Abstract
Cyprus has hosted many cultures and civilizations for centuries. Thanks to these civilizations, architectural structures of different styles are seen together in Cyprus. Nicosia's walled city, which started with the Lusignan period and took its current form during the Venetian period, is home to some of these structures. Although very few of the ones that have survived are used in the function of the period in which they were built, most of them have been re-functionalized. In addition, while some of them are idle, some of them have been preserved and used. Despite the touristic interest and socio-cultural activities in the region, the unused buildings have brought various negativities to the urban structure.Over time, with the increasing interest of the individuals living in the city in the historical texture, the re-functioning and use of these structures have gained importance. In this context, Zahra Street, which is among the urban spaces with an important location and architectural structures bordering the Buffer Zone within the city wall of the divided capital Nicosia, was chosen as the study area. The use of the British Period residences here with the function of a cafe today has contributed socio-culturally to the city walled area of the developing city of Nicosia. Effective use has been achieved thanks to adaptive reuse in the region where traces of past life are found in contemporary living conditions. Thus, a more livable, safe and pleasant urban space has been obtained. This study, it is aimed to emphasize the importance of improvement in urban spaces when they are reused in accordance with the changing living conditions depending on human needs. A literature review was conducted on the subject and data were collected using qualitative and quantitative methods during the on-site inspection. The facades, entrance hall/service area, sitting areas, toilets and outdoor/courtyard sections were examined in the tables created for each building with the collected data. According to the research, it can be said that successful re-use was applied to the cafe function while it was a residential function.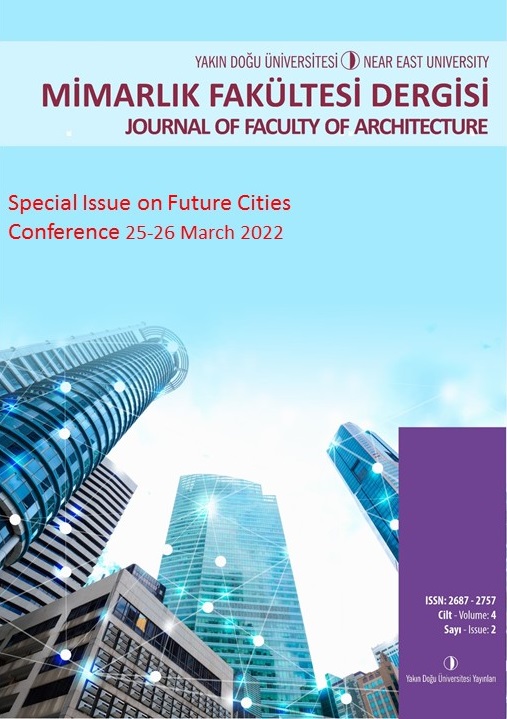 Downloads
Published
2023-01-06 — Updated on 2023-01-09