INTERTEXTICAL CONTEXT IN THE VISUAL FICTIONS OF EDWARD HOOPER, GREGORY CREWDSON and DAVID FINCHER
Abstract
In visual art disciplines; Cultural accumulation and the bridges established between this accumulation
and art works have an extremely important role in the processes of creating the narrative pattern of the
visual composition of design and making sense of them. So that; Both the creation and interpretation
of the basic aesthetic orientation and emotion of the art piece or narrative depend on mental relations/
interactions in this sense. With this perspective, the content of the concept of intertextuality, which is
at the center of the study; will be evaluated in terms of its place and importance in the processes of
building and understanding such cultural bridges, and together with related contexts. Afterwards, the
artists selected in the light of the data of the evaluations to be made about the concept and because of
their predisposition to the data on sampling the visual relations of the intertextuality context; Edward
Hopper (Painter), Gregory Crewdson (Art Photographer) and David Ficher (Cinematographer) and
some of their works will be examined. In the analysis part, some works of these artists will be evaluated
comparatively in terms of intertextuality relations. The aim of the study; To make an evaluation by emphasizing
the perception dimensions of the intertextual relations in these works in the processes of art
production and interpretation, as well as the potential in terms of the benefits they will create.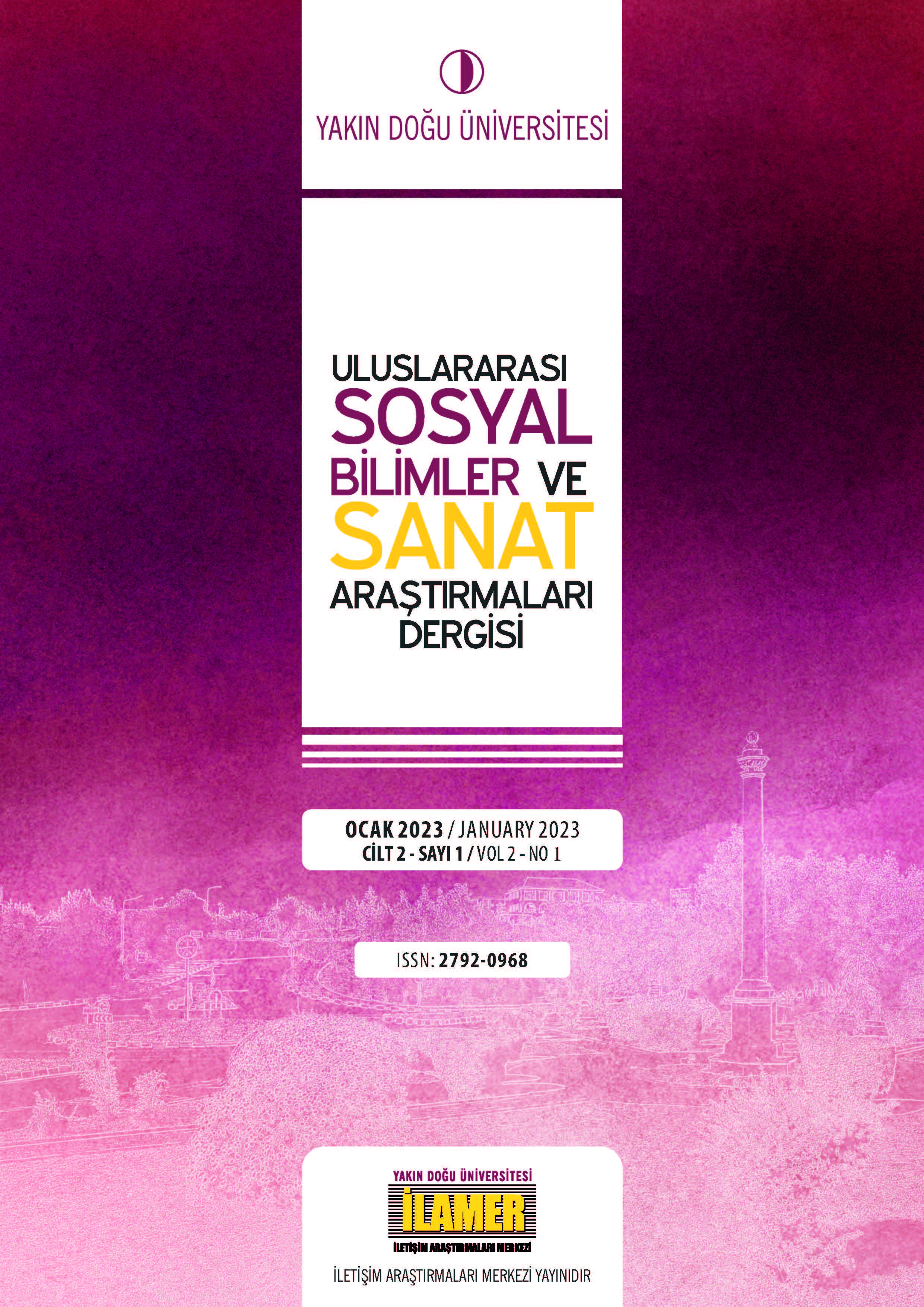 Downloads